Jesus, Beginnings, and Science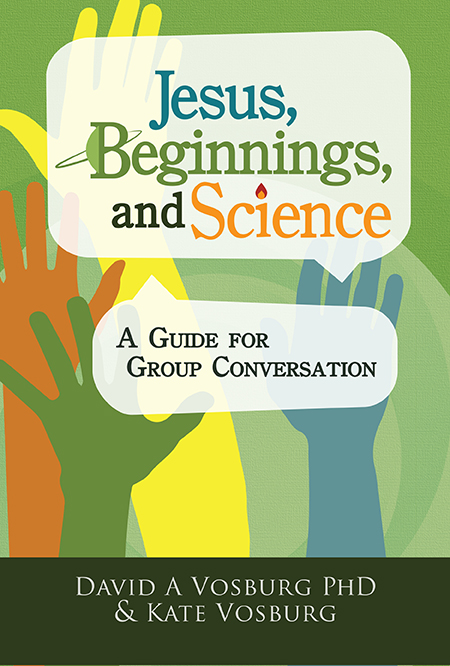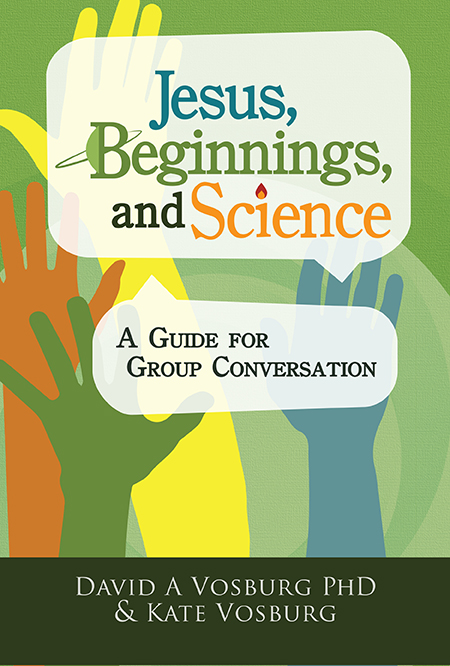 Jesus, Beginnings, and Science
A Guide for Group Conversation
by David A. Vosburg, PhD, and Kate Vosburg
This group study guide offers twelve lessons that examine what the Bible says about creation, human origins, and science. The easy-to-follow format encourages conversation that respects diverse points of view.
Read our collection of reviews!
Jesus, Beginnings, and Science presents twelve guided discussions for Bible study groups. The individual studies are formatted to be used by groups irrespective of their previous training in the sciences or experience with the Bible. The easy-to-follow format includes the texts being discussed, questions to consider, reflections, suggestions for incorporating prayer and worship into meetings, and recommendations for further reading.
With a focus on understanding how the Bible relates to science and with respect for diverse views, this study guide leads participants into courteous dialog. The book encourages unity within the church and offers a balanced perspective, which is necessary for preserving the faith of young Christians when they learn more about science and for presenting a more coherent and compelling gospel to people considering Christianity.
The book begins with introductory comments by the authors, a chemistry professor and a campus pastor, and it offers suggestions for Bible study leaders. Then it moves into specific studies, four in each of these three topic areas:
Part One: What does the Bible say about creation? Surprisingly, several New Testament passages focus on Jesus, science, and creation. The studies in this section explore scriptural perspectives on creation from both the Old and New Testaments.
Part Two: What does the Bible say about human origins? Some people may tell you that there is only one Christian position on origins, but that is neither historically nor currently true. The studies in this section consider what it means to trust the Bible, to be made in the image of God, and to recognize that Christians hold a variety of views about human origins and evolution.
Part ­Three: What does the Bible say about science? Scripture affirms that God created and sustains the natural world; Scripture does not tell us how God does all of this. The studies in this section reflect on the ways scientists hope to learn more about God through exploring God's creation.
The book's concluding section, includes closing remarks from the authors, notes, and an annotated bibliography of additional resources.